5/30/23
Micro Trains
499 45 004
Hopper Car Grain Storage Kit
Often surplus freight cars live on, avoiding the scrapper. Flat cars are used as bridges, boxcars as storage containers, and covered hoppers for storage of feed and grain across the country. Generally these are elevated so that trucks can drive below and be loaded for deliveries on the farm or elsewhere. Our model represents one such example, an old weather beaten hopper placed on concrete bases and fed by small vertical conveyors filling them for storage.
Multi-media kit includes unassembled, undecorated pieces with pre-weathered car body. Weathering shown here for representation, final product may differ.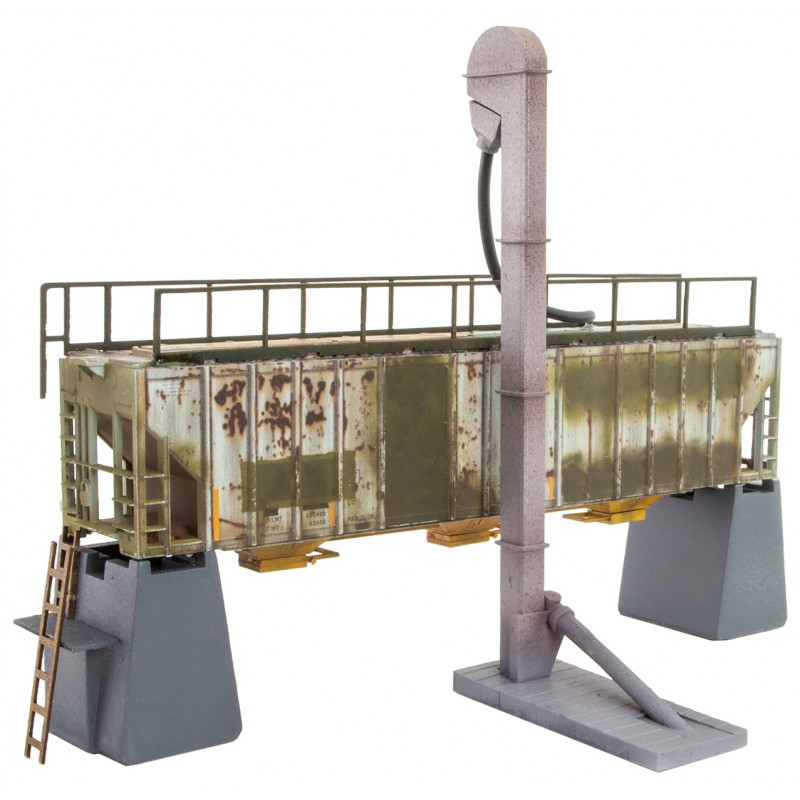 Retail $25.95
Our Price
$20.50